Do you play crib/cribbage?
I learned the game as an adolescent, so I've been playing it now for over 50 years (yikes). I learned to play at a friend's house on a "cribbage table" which her father had made. I've never seen one of these before or since, but isn't it a great idea?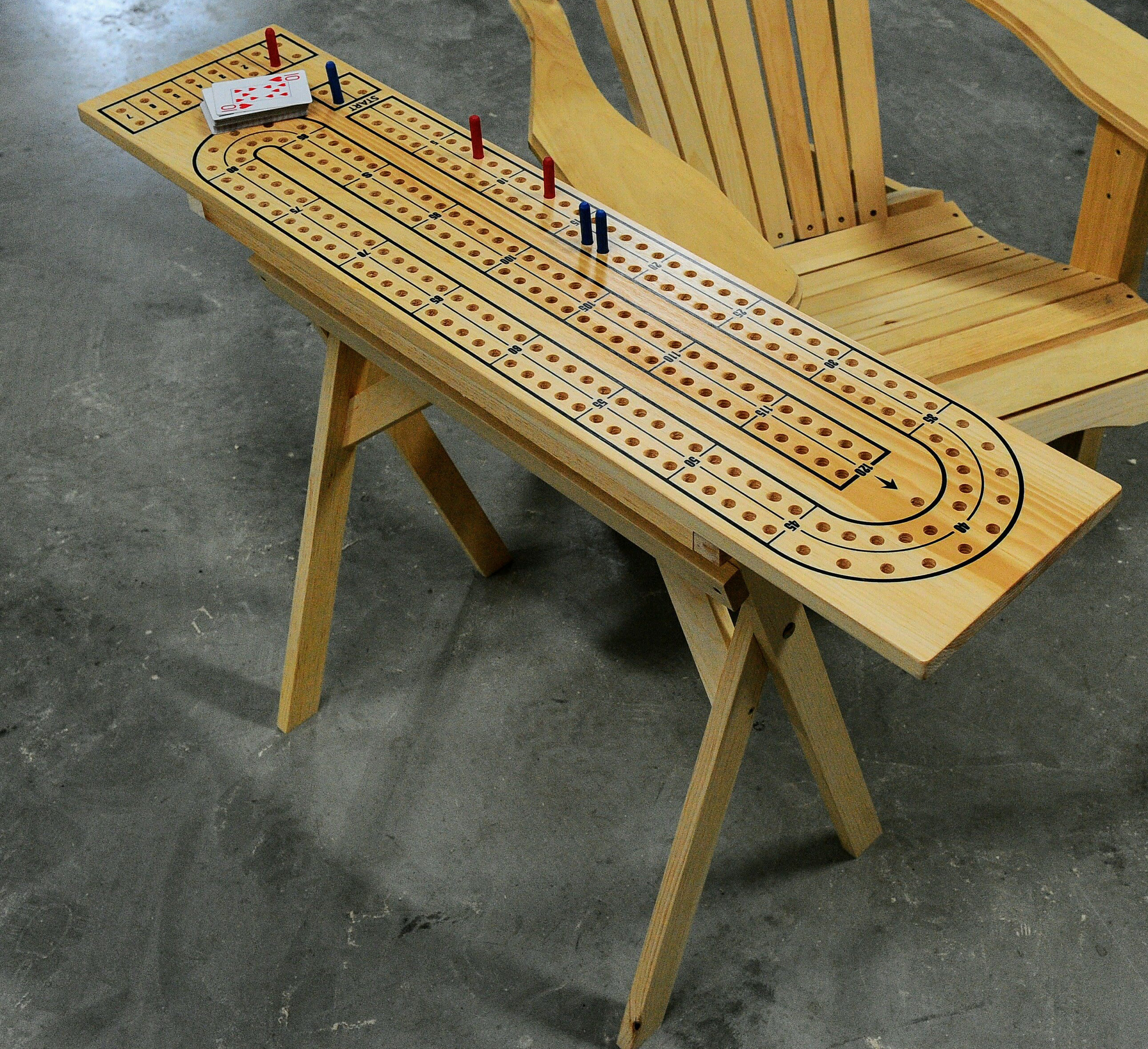 My Rare One and I have been playing crib a lot during the pandemic. It helps to pass the time.
(1) Our Boards
My crib board is a classic long board which I bought 30 years ago at a Greyhound Bus Station smoke shop.
I gave this golf-themed board to My Rare One about 15 years ago and, until recently, it was the board we always played on at her house.
But last month, she bought a new board in the classic "perfect 29 hand" style (the highest single score possible in crib).

I like this board for two main reasons. First, it displays one combination of the basic cards you need for a perfect 29 hand. Secondly, it clearly marks not only the Skunk Line (S) but also the Double Skunk Line (SS). It is a great disgrace for a player to be behind either of these lines when the other player wins (doubly so for the Double Skunk Line, of course). And speaking of skunks . . . .


(2) Our Skunks
We follow the "ancient tradition" (LOL) that whoever gets skunked must accept temporary custody of a little skunk figurine. My Rare One's skunk is a DIY skunk, which she created by painting a little black cat key chain with white stripes. She did a good job, eh?
I bought my skunk in a gift shop at Mahone Bay, Nova Scotia when we were down in the Maritimes a few years ago. It's a little wooden hand-carved and hand-painted "folk art" skunk.


I have named him "Wally the Wall-Eyed Skunk" for obvious reasons. (Sorry about the blurriness of this photo, but you get the point).
Skunks are good to have around right now for more reasons than just cribbage, too . . . .
(3) The 28 Point Hand
Neither My Rare One nor I have ever had a perfect 29 hand. They're pretty rare. But this summer, My Rare One got sooooooooooo close -- she had a 28 point hand! She had a 10 of clubs instead of a Jack of clubs and so missed receiving that crucial extra point. But still!
Here I am congratulating her, in the spirit of good sportsmanship --